Making Payments
---
The Agency is required to collect and disburse support payments as ordered through the Delaware County Court System.
PAY ONLINE:
Pay securely online with credit card, debit card or e-Wallet options (i.e. PayPal, Apple Pay or Google Pay).  No fees are charged. You will need an email address to pay with a credit card.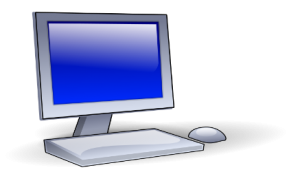 https://oh.smartchildsupport.com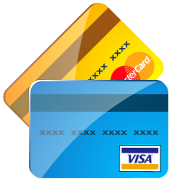 PAY BY MAIL:
Mail check or money order payments to:
Ohio Child Support Payment Central
PO Box 182372
Columbus, OH  43218
** To ensure proper credit for payments, you MUST include
your case number and order number on the payment itself. **
PAY IN PERSON:
Pay by cash, check, money order, credit or debit card at our office located at:
 Delaware County CSEA
145 North Union Street – 3rd Floor
Delaware, OH  43015
Hours of operation:  8:00 AM to 4:45 PM Monday- Friday
Receiving Payments
---
Direct Deposit:
If you wish to have your payments deposited into your bank account, you need to enroll in direct deposit. Your funds will be deposited into the account of your choosing. You must allow 2-3 business days from the payment posting date for your funds to show as available in your account.
Ohio smiONE Visa Card:
This card works like any other debit card. You can make purchases and obtain cash withdrawals from an ATM or bank. Funds are available by the end of the next business day following the payment posting date.
This card has features available like:

EMV chip
Access to funds in Mobile Wallet
Secondary cards available for another user
Deposits onto the card from other sources, including remote deposit capture and payroll deposits
Card mobile app, including push notifications of deposits

If you do not choose an enrollment option, you will automatically be enrolled in the card.
Enrollment:
To enroll in Direct Deposit or for the smiONE Visa Card, go online to:
https://oh.smartchildsupport.com
Checking to see if a payment has been made
---
Child Support Customer Service Web Portal
You can view and print your payment history by registering for a free account on the Child Support Customer Service Web Portal.
State Interactive Voice Response System (IVR)
You can also check on a payment at any time by calling the State Interactive Voice Response System (IVR) at 800-860-2555.
If it is your first time calling, you should be prompted to set a PIN number to access your account(s). If you need to have your PIN reset, you must do so in writing to Ohio Department JFS, Office of Child Support, PIN Reset Center, 30 East Broad Street, Columbus, OH 43215-5903 or fax to 614-995-7159.